Very soon I will board a plane bound for Orlando with my family — yes, we're headed to Disney World. On the surface there's nothing remarkable about this trip or my planning process: it's a family trip, I made the reservation online, received an email confirmation and now we wait for our departure date. Then, out of the blue, things got exciting. So exciting, in fact, that my experience brought about a glimpse of the future of one-to-one content marketing, and it was beautiful.
One-to-one content via snail mail?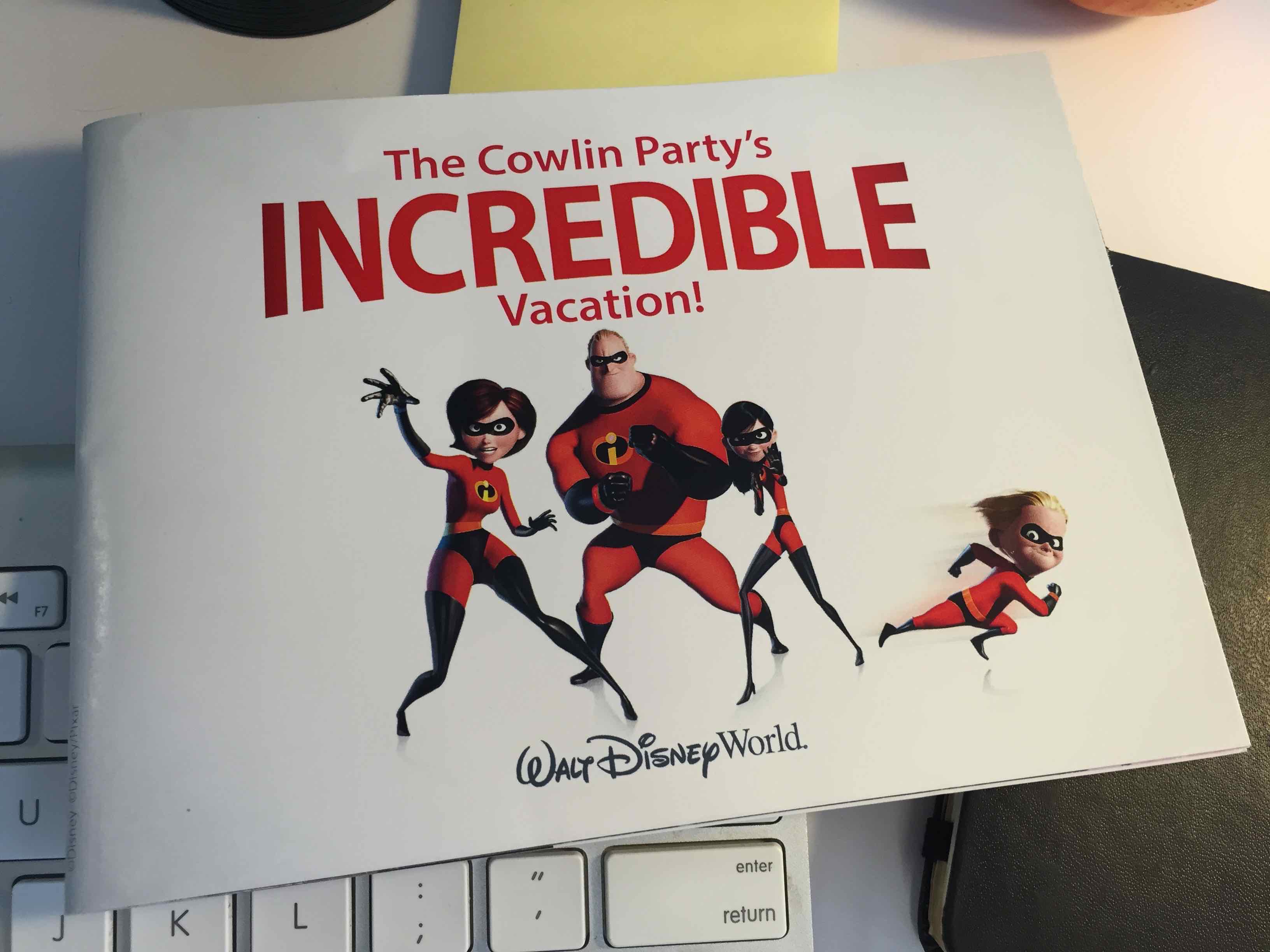 What was this magical moment?
Direct mail.
Yes, direct mail.
But, not just any direct mail, personalized direct mail relevant to my family and our vacation that eventually moves us to an online and mobile experience.
Sure, we've all seen the glories of mail merge and one-off customized printing, it's not terribly new, but when you receive it, and it's about you, it makes an impact. My mini book had a custom cover, reservation information, info about my hotel (not all of the others), info about each of the parks, and, most importantly, it's all about MY TRIP.
Brilliantly, they move me from the book to the website with the promise of customizing "My Disney Experience." Once online I can order MagicBands and reserve attractions ahead of time via FastPass+. Disney is allowing me to use technology to customize my vacation, right down to what ride I want to experience on what day and at what time. From there, I am asked to download an app for my mobile phone that will make all of my plans available once I begin traveling.
What future Disney visitor wouldn't love this experience?
Three one-to-one content tips from Disney
It comes as no surprise that Disney and team are brilliant marketers. So brilliant, in fact, that this one experience gives all marketers a few lessons about how to harness content and technology to build one-to-one content marketing campaigns that work – really well.
Build excitement: Let's face it; Disney is not a cheap vacation. Generally, when you make reservations for a trip, you receive a nothing more than a generic email confirmation. As time passes many think about the money spent, maybe search online to find things to do, but if excitement is building it's because the customer is building it on their own. By providing custom touch points filled with useful and exciting content, unique to my family post-purchase, Disney is helping to build excitement. It works, and it's brilliant.
Personalize: All customers are unique, have different needs, especially in travel. Since this is not a one-size-fits-all world, what I need for my trip is different from just about every other person. Disney knew that and delivered a book that is unique to my trip. Rather than sending a generic 40-page book that explains ALL hotels, and all attractions, Disney sent a book that was specific to my hotel and my reservation details. I received all the information I need in a custom 15-page book. It works, and it's brilliant.
Be Helpful: Most people don't often travel, and most people don't go to Disney parks on a regular basis. As such, the experience can be very overwhelming, and in some cases stressful. By sending this book, connecting to a custom online experience and urging use of an on-the-go app with every last detail, Disney is eliminating some of the anxiety that comes with travel. And more than that, they are making the experience of planning time and attractions fun and interactive. One of the key pillars of content marketing is to ALWAYS to be helpful. Everything content marketers do should be designed to serve the customer, not market to the customer. In the case of Disney, every bit of information is designed to help my family on our journey to Florida. It works, and it's brilliant.
What this means for the rest of us
Of course, not all of us have the marketing budget of Disney or a product as exciting as the "happiest place on earth." So, what are we to do with these one-to-one content lessons from Disney?
If you break it down, it becomes clear that what Disney has done to support one-to-one marketing is pretty simple:
They created a repository of content
They gathered all of my travel details (dates, hotel package, etc.)
They selected content based on my travel details
They sent it to me in the form of a personalized book that drives me to an online experience
Imagine how powerful this model would be if a salesman held these tools in the palm of their hand. If they could marry the needs of their customer with content and send it in real-time, exactly when it's needed to whatever device makes sense. That salesman would have the ability to create one-to-one sales materials on-the-go.
The good news is that they can; it's a product and its available now. In the spirit of full disclosure, it's a Thismoment solution and we call it Content on Demand. But that is not the point of this article. The point of this article is to promote the power of thinking differently.
How so?
This model works for any industry; the key is content, data and technology to marry the two into a deliverable piece of content that will truly mean something to ONE customer. In the end, any purchase, be it a trip sold to an individual or software sold to an enterprise, is about the purchaser.
As marketers we need to:
Stop thinking solely about how we serve a broad audience and start thinking more about how we can serve the individual customer
Pay just as much attention to post-sale as we do pre-sale
Explore beyond the obvious channels
Think about how to tie content to other teams within the organization
Taking a page out of the Disney playbook, we need to ask ourselves how we can transform our marketing strategy into exciting, useful and helpful content aimed at helping ONE customer. If we do this, we will create powerful connections like the one Disney created with me, and in the end, that's what it's all about, creating connections that build experience and long-term advocacy.
Ok, now it' time for me to book my ride on Space Mountain, they still have that ride, right?