Any Content, Anywhere, Anytime.
Find
Source and curate content from any owned or earned source, through active search or automated rules engine.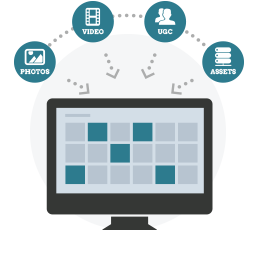 Source
Content Cloud gives you complete access to a universe of the best owned and earned content. Curate posts, images, videos and news stories from any source like YouTube, Facebook, Twitter, Instagram or PublishThis. Tap into your DAM, WCM or other legacy asset management systems. Search, filter and view all your brand and user generated content in once place, with all associated metadata.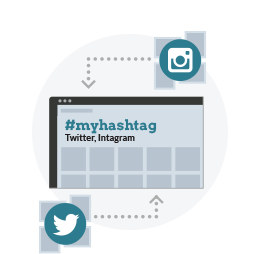 UGC
Our UGC curation platform allows you to quickly set up a rule set for a hashtag (#) search across numerous platforms, targeting specific media and terminology, and automatically capture that content. The rule set continuously pulls in results based on your criteria, so you never miss a thing, allowing you to moderate at your convenience. And, our PMD and "whitelisted" status with the major social networks ensures your programs follow all necessary Ts & Cs, and never miss a beat.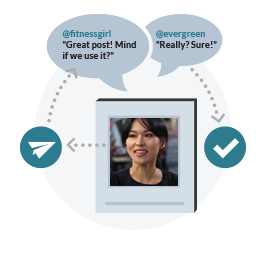 Rights Management
Leveraging user-generated content (UGC) for brand communications can be risky if not properly managed. Avoid risk with our rights management technology that acquires closed-loop-consent (CLC) from end users when they post a photo or video on popular social channels. Our CLC technology is built for flexibility and scalability, giving you control of outbound messaging through an automated delivery engine.
Mix
Organize and control your content, manage permissions and create content playlists that blend earned and owned media with business-specific applications.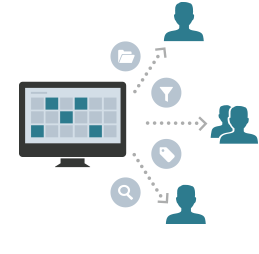 Manage
No more endless hunting for the right asset. Content Cloud's categorization and search tools help you discover, manage and repurpose the best content across teams and channels. Define and edit metadata. Filter by source, type, usage rights, language, campaign and more. Create tags for your products and organization to get maximum visibility and control.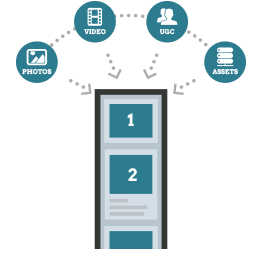 Playlists
Just like you mix music in Spotify or iTunes, the Content Cloud Playlist is a fun and easy way to mash up and organize your content into front-end experiences. With the ability to create an unlimited number of playlists, it's a smart way to build experiences specific to certain audience segments or even to individual customers. Simply create one playlist for each product or region, brand or campaign, and iterate in real-time, based on performance metrics.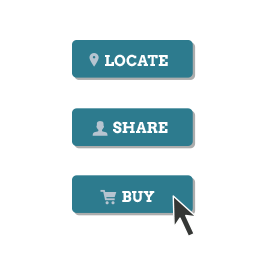 Conversion!
Give your content some conversion! The app store is where you can select and add various call-to-actions and functionality to your front-end experiences. From Google map store locators to "Share with a friend" and "Buy now" buttons, there's no limit to what apps can be added to your Content Cloud either as custom builds or through APIs.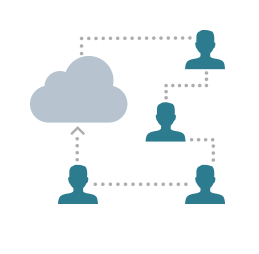 Workflow
Your organization is unique and complex. Content Cloud was built to support any business structure, with a focus on large Enterprises. Centrally manage user profiles and passwords. Customize approval workflow. Enforce outbound content policies. Delivering great content should be simple. It should also be brand safe. Content Cloud has you covered.
Share
Turn Playlists into omni-channel digital experiences through our native publishing tools or by leveraging our developer toolkit.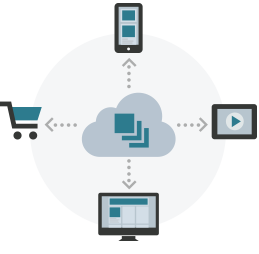 Distribute
Share your playlists and content anywhere your customers live - on the web, in your mobile app, in your store, on social channels, or anywhere else. Playlists can be natively e-mailed, texted directly to a mobile number, or published to the social web. Or, you and your agency partners can leverage our APIs and out-of-the-box SDKs to build custom front-end experiences.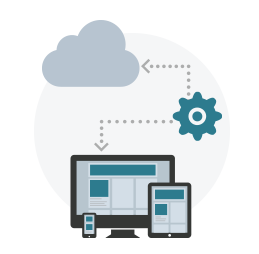 API
Transform your content playlists into whatever front-end experience you can dream up. Our developer platform is full of SDKs, APIs and API documentation that give any developer or agency partner the creative freedom to build any experience on top of the Content Cloud platform. From e-commerce to micro-sites, YouTube to mobile feeds, there's truly no limit to where your content can live and engage customers.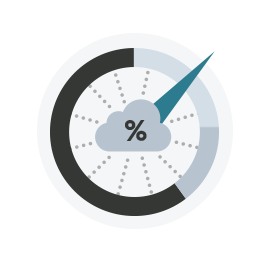 Performance
You don't need more data. You need the insights that help you optimize your programs and drive conversion. Content Cloud's content object-level analytics combines native platform popularity metrics with campaign and playlist performance metrics. This is the intelligence you need to select the right content, measure ROI and iterate to achieve optimal performance. Use Content Cloud analytics to deliver the right content to the right audiences at the right time.